A shed can be used for many different reasons; whether it's for general storage, a place to relax or for use as a garden bar, you'll want to make sure that your shed has a long life and is looking its best. This handy guide will help you revamp your shed to give it a new lease of life, helping it last for years to come.
Clean it
Skip this step if your shed is brand new. However, if your shed has been in place for several years, it will have accumulated a fair amount of dirt, grime, cobwebs, debris, or mould over the years. Use a general-purpose cleaner, a hard-wired or firm-bristled brush, sponges and/or cloths to give the shed a good clean. Ensure your wood is completely dry before painting.
Seal it
Fill all holes and cracks with wood filler and ensure your shed is watertight. Make sure all fillers are dry and have set in full before moving on to the next step.
Sand it
Using sandpaper or a sander, smooth down the surfaces and remove any old paint. Don't go too far, just make sure any loose, flaky material is taken away so your paint can be applied to a solid surface. You may want to get rid of any dust and debris you created before moving on to the next step; a quick brush and wipe down with a damp cloth should do.
Treat it
An essential part of the process if you want your shed to stand the test of time. Apply a preservative to prevent your shed from succumbing to the elements and degrading. We advise using a stain or a paint that contains a preservative to give your shed a different shade or lick of colour – saving one step in the process.
Your shed might need more extreme treatment if it has already been affected with woodworm or rot – use a woodworm killer or speak to one of our team to speak about your repair options.
Paint it
If you didn't use a coloured treatment you can choose the colour or shade of your choice. We stock a large range of paints and stains.
For further information on our wood treatment and protection options please visit our Woodcare page.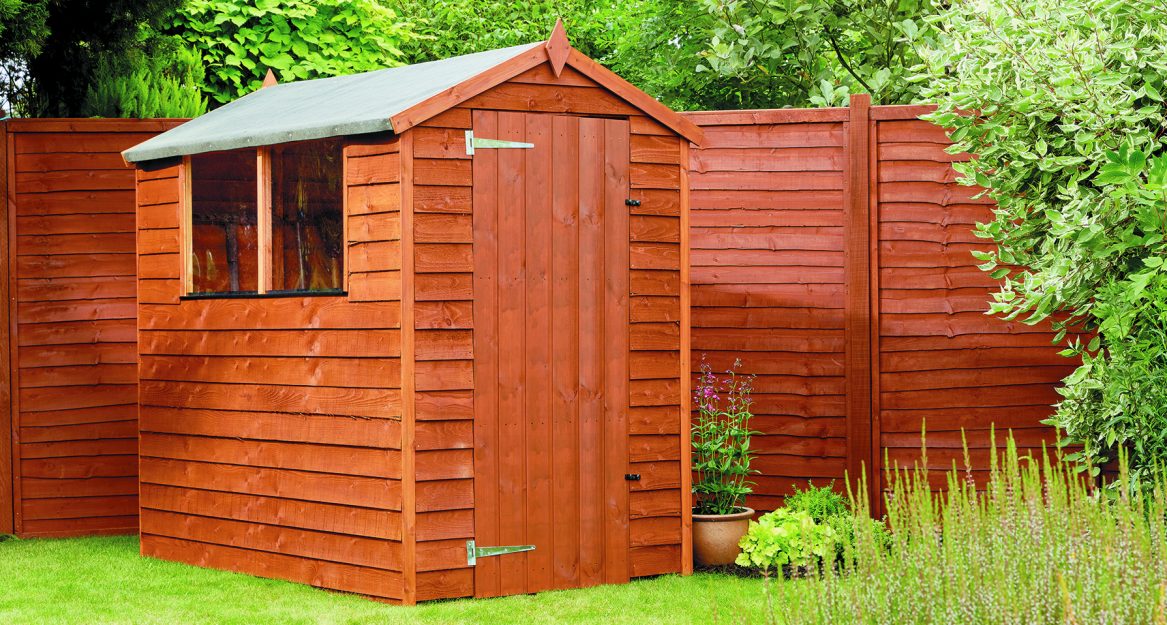 If you require any help or advice on materials or methods please get in touch or speak to one of our staff members in-store.
Our full range of timber structures can be seen on our Garden Buildings & Sheds page.
If you found this guide helpful in transforming your garden share your process with us. We'd love to see your before, during and after pictures. If willing, we'll share your work on our channels to show the world.