5 Reasons Your Purchases are Secure with Robert Price
What it Means to Choose Robert Price as your Interior Supplier.
When you purchase a large ticket item for your home, such as a bathroom or kitchen, you want to feel safe in the knowledge that you're investing in something that will last for years to come. These items are rarely bought to be replaced every couple of years, which is why buyers need to know the long-term implications of their purchase. Are there guarantees in place? Will you be able to buy replacement parts in 20 years? What is the manufacturing quality like? There are lots of important questions which aren't always considered at the time of the initial purchase.
At Robert Price, we've considered all the important questions for you, so that you can feel safe in the knowledge that whatever kitchen or bathroom you buy, your purchase is secure. Here are five reasons why buying from Robert Price is a safe bet.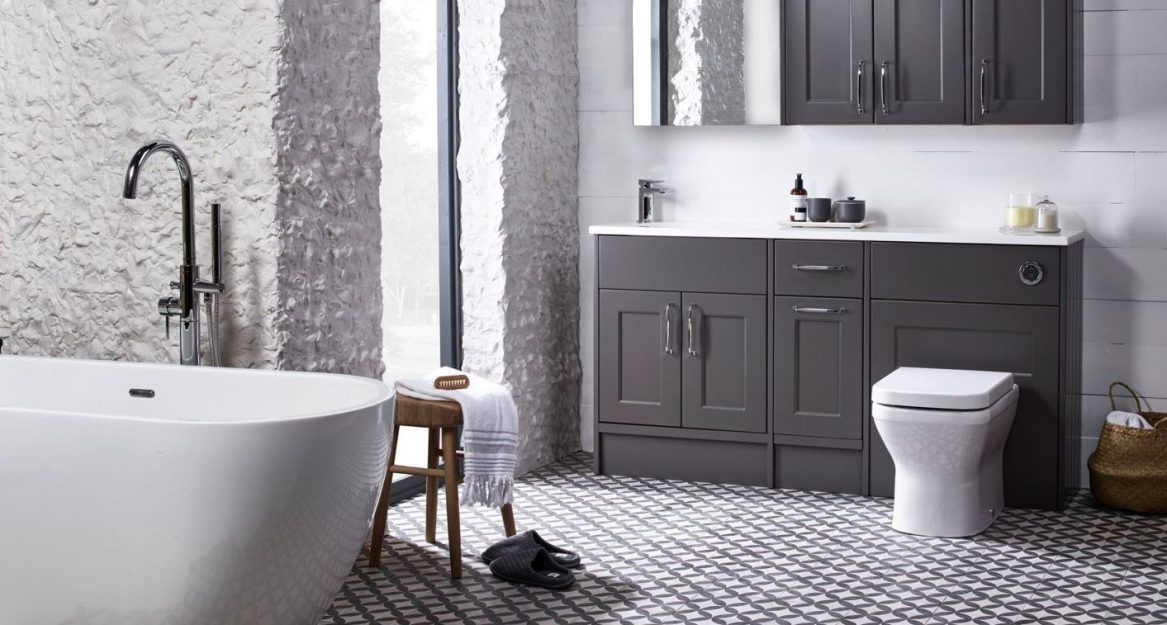 1. Over 170 Years in Business and Many More to Come.
With more than 170 years in business, our customers can stay safe in the knowledge that their purchase is secure with Robert Price. Regardless of concern over declining retail, Robert Price only has plans to grow and expand, with 4 additional branches being brought into the Robert Price Group this year, bringing our official branch total to 27. We can offer longevity and reassurance to customers who buy large investment items from us and may need to replace a part in years to come. In fact, we regularly get customers asking for a specific part to match their bathroom or kitchen bought from us 20+ years ago!
2. Working with the Very Best Suppliers & Manufacturers.
We choose not to create our own budget versions of popular kitchens and bathrooms. Instead, we source them from the manufacturing experts, ensuring we can offer our customers the highest quality. We are selective about who we work with and only choose credible suppliers with an established reputation in manufacturing. This allows us to provide our customers with added security at every purchase, as you are investing in the very best longstanding companies with a better-protected warranty.
3. A Business Built on Quality Service and Reputation.
As an independent business with service at its core, Robert Price will always go the extra mile to ensure our customers receive first-class products. Reputation is important to us and we will go out of our way to build strong customer relationships and deliver a quality service. You can rest assured that if there are any issues with your purchase, we will do our very best to sort it out for you.
4. Tap into our Years of Industry Knowledge.
At Robert Price, our sales representatives are highly knowledgeable about the products we sell. We will help you make an informed decision about your purchase rather than steering you towards an impulse buy. This helps ensure that what you purchase from us is something you are truly happy with, not something you're unsure about.
5. Delivery Managed In-house for Better Control.
For bathroom products, all our local area deliveries are managed in-house rather than through external couriers, allowing us to maintain better control over when and where your item is delivered and how it is handled along the way. This more personal approach reduces the likelihood of damages and miscommunicated deliveries, preventing wasted time and loss of work for your tradesmen on site. We aim to reduce labour costs and the hassle for our customers.
If you would like to find out more about our quality range of bathrooms and kitchens at Robert Price, send us some details of your project via our website contact form and we'll be in touch to help you with your project.