Decking Materials
There are two main options for decking boards; timber or composite.
Timber Decking
Traditional and classic in style, timber decking comes in either softwood or hardwood varieties. Our softwood decking boards are grooved to provide grip and are pressure-treated to ensure longevity and weather resistance. Our decking boards are available in 3.6m lengths.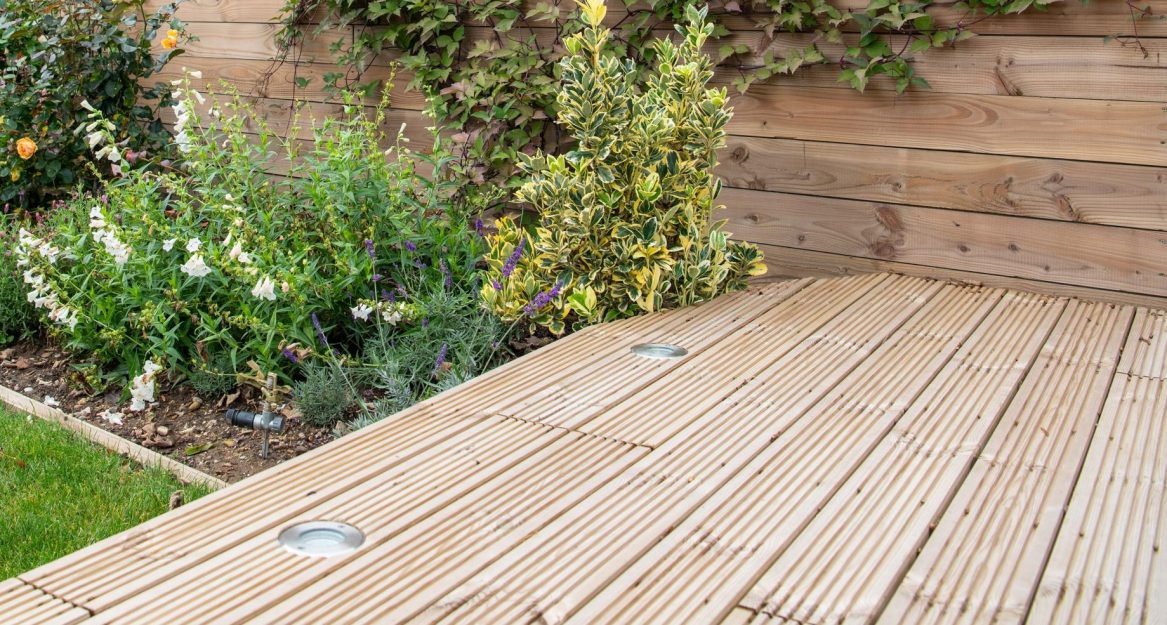 Composite Decking
Made from a wood polymer, our composite decking boards are stocked in 3 styles and colours; Brecon Shale, Cornish Pebble and Welsh Slate. With an attractive wood grain appearance and low potential for slip finish, composite decking delivers safety and style. Composite decking will not stain, warp, split, flake, or promote the growth of algae, so you can enjoy a beautiful, low-maintenance outdoor space for years to come.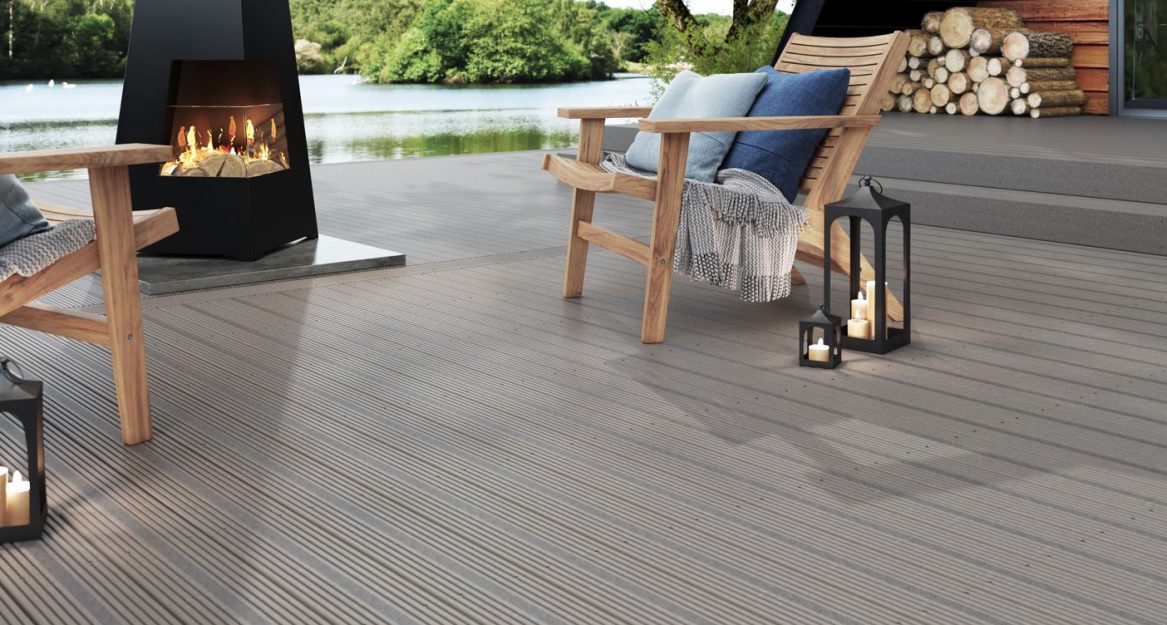 Decking Installation
Specialised decking joists and raisers will provide a solid foundation for your decking, while appropriate fixings will ensure a secure and long-lasting result is achieved.
Joists
To create the sub-frame beneath the decking boards to provide a solid base to attach the boards. Our treated timber decking joists can be used for the laying of softwood, hardwood or composite boards. Like the timber and composite decking boards, they are responsibly sourced from sustainable forests.
Raisers
Adjustable decking raisers to provide a solid, level base to support your decking sub-structure, very useful if the ground is uneven, while they can also be raised to meet your height requirements.
Screws
Secure your decking with our range of specialised and specific decking screws – all coated and corrosion-resistant to ensure your decking is fastened securely for years to come. Standard steel decking screws are available in a number of sizes for timber decking and matching specialist screws for our range of composite decking.
Decking Accessories
Finish you decking project in style with our range of decking accompaniments.
Steps & Fascia Boards
A must for access to raised decking, we stock 3 or 5-step treated softwood cut strings. Various matching composite fascia boards are available to add different levels to your decking installation.
Balustrades
A railing or balustrade is an essential feature for raised decking, but can also provide an aesthetic feature to section-off areas to ground-level decking. Balustrades can be constructed in a number of ways with different styles and components; trellis or screens can be used between posts, while spindles can be attached between a handrail and a baserail.
Posts & Caps
Posts are an essential part of the structure of raised decking and provide a solid safety barrier in conjunction with the attached balustrade. Posts are available in various styles and finish to match your railings or balustrade, whilst caps are offered in either flat or ball-type designs.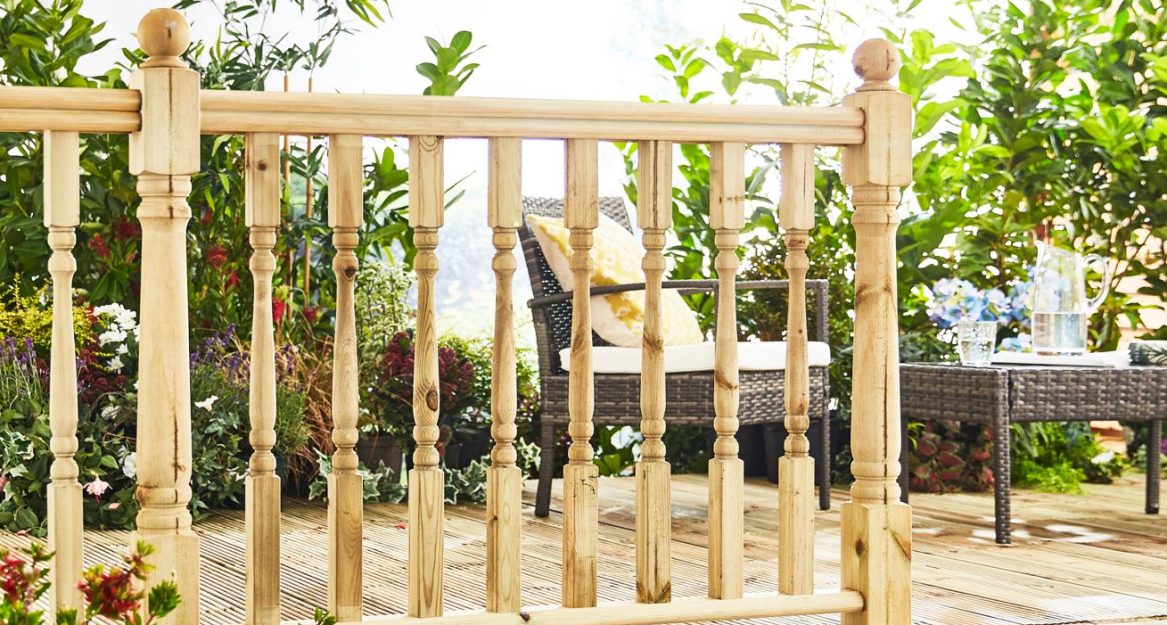 Outdoor Lighting
Add a special feature to your decking project with our selection of recessed outdoor deck lighting. Ideal for defining walkways, steps and decking edges. Solar-powered and wired options are available to suit every application.
Decking Protection
Stains, oils and preservatives offer long-term protection against the elements to prevent deterioration, whilst providing the finish and colour of your choice.
If you require any help or advice on materials or methods please get in touch or speak to one of our staff members in-store.
For further information on our decking options please visit our decking page.
If you found this guide helpful in transforming your garden share your process with us. We'd love to see your before, during and after pictures. If willing, we'll share your work on our channels to show the world.